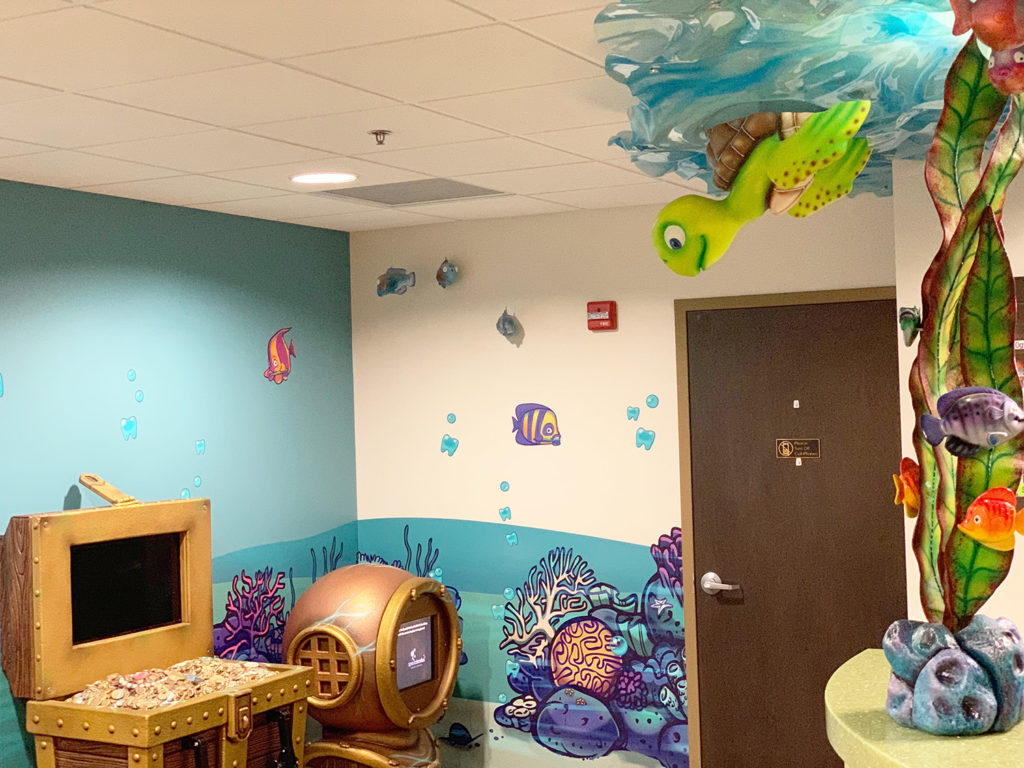 What to Expect During Your First Visit
During this visit, we will spend time getting to know you and your child. Please arrive 15 minutes prior to your appointment time to complete any necessary forms. 
The visit will begin with a tour of our lobby where your child will get acquainted with our video games and television. The tour also includes a stop in our parent waiting area, equipped with coffee, sofa and Wi-Fi access. Collecting updated X-rays, medical history and current oral habits are also included in this visit.
Special time will be allowed to familiarize you and your child with our exam area. Once a comfort level is established, your child will have a dental exam followed by a unique welcome by Dr. Siegel! There will also be a photo celebrating your child's success at the dentist. 
a long-lasting relationship starts early
Your Child Is Our Priority
We place a strong emphasis on transparency.
we are here to help educate and facilitate.
expertise, empathy, & compassion.